K A S H R U T . C O M©
The Premier Kosher Information Source on the Internet
---
HOME | PASSOVER | CONSUMER | COMMERCIAL | TRAVEL | ZEMANIM | LINKS | ARTICLES | RECIPES | HUMOR | E-MAIL LIST

---
THIS SECTION IS FOR NEWS AND INTERESTING STORIES RELATED TO FOOD, NUTRITION AND FOOD PROCESSING. THEY ARE NOT NECESSARILY RELATED TO KOSHER BUT MAY BE OF INTEREST TO THE KOSHER CONSUMER, MANUFACTURER OR MASHGIACH.
Newer news
Israel wants "Kashrut Security Guards" at Hospitals duing Passover
July 9.,2018 from the Haaretz:
"The state told the High Court of Justice on Sunday it had plans to post "kashrut security guards" at hospital entrances to ensure that no hametz (leavened food) is brought into the facilities during the Passover holiday."
The plan was revealed during a hearing on petitions against regulations that ban hametz at hospitals during Passover. When the justices said that it wasn't possible to turn hospital security guards into enforcers of kashrut policy, the state's attorney replied: 'There is a desire and an intent to create kashrut security guards.' "
"In the context of Passover, there is a sweeping ban on bringing any food at all into the hospital during the holiday; only food supplied by the hospital may be eaten at the facility."
French Authorities have found fraud in many of the spice samples that they tested.
June 25.,2018 from the Food Navigator:
French authorities, the DGCCRF, found that the spices that they tested contained deliberate adulteration. They tested 181 establishments including producers, importers and trader.
Saffron was found to be fraudulent in 81% of the samples. Safflower was a common substitute. Other fraud was found in peppers, curry, curcumen, other spices and mixtures. Cinnomon labeled as Sri Lanken was a lower quality from china. Filler substitues such as salt, starches and olive pomace were added to spices to increase the mass of the product and reduce cost
Twenty-five per cent of seafood sold in Metro Vancouver is mislabelled
June 19 2018 from the Phys.org:
"A quarter of the seafood tested from Metro Vancouver grocery stores, restaurants and sushi bars is not what you think it is."
"A new UBC study" by "Researchers from UBC's Lu Food Safety & Health Engineering Lab conducted the study in partnership with independent charity Oceana Canada and the Hanner Lab at the University of Guelph" "used DNA barcoding to determine that 70 of 281 seafood samples collected in Metro Vancouver between September 2017 and February 2018 were mislabelled."
"The supply chain for seafood is complex and opaque. A fish can be caught in Canada, gutted in China, breaded in the U.S., and ultimately sold back to Canada as an American product. Misidentification can happen anywhere along the way. When it's intentional, it's food fraud—a $52-billion worldwide problem defined as the misrepresentation of food for economic gain."
"Restaurants had the highest rate of mislabelling, at 29 per cent, followed by grocery stores (24 per cent) and sushi bars (22 per cent). The most commonly mislabelled fish was snapper, with 31 of 34 samples mislabelled."
"The researchers found evidence of both intentional and unintentional mislabelling. For example, many fish sold as snapper or red snapper were actually far less valued species such as tilapia. Sutchi catfish took the place of halibut, snapper, sole and cod. Economic motivations were less likely in other cases, such as the substitution of sockeye for pink salmon."
"The situation doesn't appear to be improving. An Oceana study conducted in the U.S. from 2010 to 2012 found the mislabelling rate to be 33 per cent. A study in Metro Vancouver 10 years ago had similar findings to the new UBC study, with a much smaller sample size. Oceana Canada found nearly half of samples tested last fall in Ottawa to be mislabelled."
New York City Styrofoam Ban Goes into Effect Jan 1
June 13 2018 from the NewYorkPost:
"akeout joints across the Big Apple will have to find an alternative to Styrofoam containers by Jan. 1, when the city will start enforcing a ban that was upheld in court last week, Mayor de Blasio announced Wednesday."
"The ban - which aims to reduce litter and save landfill space — includes plates, trays, clam-shell containers and packing peanuts, which the city has determined can't be profitably recycled."
"Smaller businesses with annual revenues of less than $500,000 can apply for exemptions if they can prove they would be unduly harmed financially."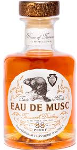 Tamworth Distilling Releases Bourbon Flavored with Beaver Castor Sacs
June 12 2018 from the DistilleryTraii:
"The folks at Tamworth Distilling in Tamworth, New Hampshire have taken it to a new level with flavoring their two year old bourbon with castoreum from beaver castor sacs. The castoreum is found in the anal sac glands located just below the tail of beavers."
"Technically, this two year old straight bourbon turns into a whiskey with the flavor additions."
Castoreum made from beaver sacs is considerd a "natural ingredient" by the FDA.
Canada changing beer standard to help brewers, consumers
June 19 2018 from the FoodSafetyNews:
"Changes sought by brewers to Canada's National Beer Standard are open for comments during the next 90 days, according to the Canadian Food Inspection Agency (CFIA)."
"Nevertheless, Canadian brewer associations favor "modern beer standards" with a handful of changes. CFIA opened a 90-day comment period on the change last Saturday (June 16) that will continue until Sept. 14, 2018. Amendments would include:
"Other micro-organisms" in addition to yeast will be permitted in the alcoholic fermentation process. Brewers say the change will support innovation.
Sugar will be limited to 4 percent by weight, preserving beer's "traditional reputation" for being low in residual sugar. The hard limit would replace language on how beer should possess "aroma, taste, and character commonly attributed to beer."
Another change recognizes herbs and spices as ingredients in beers along with flavoring preparations. Flavor development is consistent with growth in the beer industry.
The changed beer standards will also label disclosure of flavor prepreations used by brewers in such creations so they can be distinguished by consumers."
British Watchdog examines claims meat was found in vegan ready meals
June 8, 2018 from the The Guardian:
The British Food Standards Agency (FSA) "is investigating claims meat was found in ready meals advertised in major supermarkets as suitable for vegans and vegetarians". A "newspaper report alleged that traces of pork were found in Sainsbury's own brand 'meat-free' meatballs, and traces of turkey were detected in a Tesco macaroni ready meal, which is part of the supermarket's new vegan foods line."
"The Telegraph reported that it had sent samples to a German government-accredited food testing laboratory, which found the traces of meat in the two products." "A Sainsbury's spokeswoman said: 'These products are produced at a meat-free factory. Sainsbury's and the Vegetarian Society also carry out regular checks and no issues have been found. We are concerned by these findings, however, and are carrying out a comprehensive investigation alongside our supplier.'"

Paskesz Candy Temporarily Suspends Sour Worx Candy After Child Suffers Irritation
June 8, 2018 from the Yeshiva Wrold and June 11, 2018 Matzav.com:
"Following a YWN report on Thursday about a Lakewood child suffering irritation on his tongue after eating a type of sour candy, the Paskesz company has announced suspension of its production."
"The company said it is "voluntarily taking the precaution of temporarily suspending distribution of Sour Worx," and asks customers to take Sour Worx off the shelves pending completion of the investigation."
Amsterdam kosher eatery's owner will close shop unless police curb vandalism
June 6, 2018 from the NJJN:
"Cait & Abby's Bakery in South Orange, which has provided kosher baked goods since it opened in 1995, has dropped its kashrut certification effective May 28. In addition to its regular offerings of cakes, pies, breads, cookies, and cupcakes (containing the same ingredients they were previously made with), sandwiches and other items containing nonkosher meat — including bacon and ham — are now on the menu."
"The decision to remove the kosher certification was made for financial reasons." The owner said that Friday used to be his bast day but in the last two or three years is is like a normal day. The list of standing orders for challot was 35 and it had shrunk to six or seven.
Amsterdam kosher eatery's owner will close shop unless police curb vandalism
May 10, 2018 from the JTA:
"The owner of a frequently vandalized kosher eatery in the Dutch capital said he will close it down unless city officials install permanent security measures outside his business."
"Sami Bar-On's lawyer, Herman Loonstein, told the Het Parool daily Wednesday that his client feels it is "irresponsible to go on like this" at HaCarmel restaurant without permanent security measures."
"In December, a 29-year-old Syrian asylum seeker smashed the restaurant's window while holding a Palestinian flag. He then broke into the restaurant and grabbed an Israeli flag as two police officers watched before they arrested him. He has been charged with vandalism, but not a hate crime."
"Since the incident, the restaurant's windows were smashed once more and are repeatedly spat on and smeared with garbage, Bar-On said. Police beef up security after each incident but leave shortly after, he said."
"Bar-On also claimed the mayor has refused to meet him on the issue. But a municipal spokesperson said that Bar-On has declined several offers by the city to have him meet lower-level officials."
Older news
The information posted is from secondary sources. We cannot take responsibility for the accuracy of the information.