Bakers, farmers struggle to make any dough on poor wheat crop
December 11, 2017 from Reuters
:
High-protein winter hard wheat is scarce after two years of poor U.S. harvests. "Two years of heavy spring rains in Kansas, the largest producer of hard winter wheat, have sapped the protein levels of a crop that thrives in arid conditions." Bakers are using lower protein spring wheat with added gluten. Another factor is US consumption of wheat is dropping so farmers planted less wheat.
Ed. note: Products that would normally be yoshon many now be chodosh.
Link to R. Herman Guite to Chodosh at www.kashrut.com/Alerts/?alert=A6165.
Safety tips for candles
December 6, 2017: exerpts from the CPSC Twitter feed:
Candles
Keep candles on a stable, heat-resistant surface where children and pets cannot reach them or knock them over. Place lit candles away from items that can catch fire such as decorations, curtains and furniture.
Comparison of the effect of saturated and superheated steam on the inactivation of Escherichia coli O157:H7, Salmonella Typhimurium and Listeria monocytogenes on cantaloupe and watermelon surfaces
December 10, 2017 from BarfBlog and ScienceDirect
:
"Saturated steam (SS) treatment was performed at 100 °C and that of SHS at 150 and 200 °C. Escherichia coli O157:H7, Salmonella Typhimurium and Listeria monocytogenes-inoculated cantaloupes and watermelons were exposed for a maximum of 30 s and 10 s, respectively. Populations of the three pathogens on cantaloupes and watermelons were reduced by more than 5 log after 200 °C steam treatment for 30 s and 10 s, respectively. After SHS treatment of cantaloupes and watermelons for each maximum treatment time, color and maximum load values were not significantly different from those of untreated controls. By using a noncontact 3D surface profiler, we found that surface characteristics, especially surface roughness, is the main reason for differences in microbial inactivation between cantaloupes and watermelons. The results of this study suggest that SHS treatment can be used as an antimicrobial intervention for cantaloupes and watermelons without inducing quality deterioration."
Study: Raw Flour Linked to E. coli Food Poisoning
November 27, 2017 from FoodSafety Magazine and NEJM
:
"A new study published in the New England Journal of Medicine last week reveals that raw flour is the cause of bacteria—specifically Shiga toxin-producing E. coli bacteria (STEC). STEC can enter the human body when consuming uncooked foods such as cookie dough and cake batter, delicacies that have traditionally been known to cause illness due to another raw food item—eggs."
This study was prompted by a recall of flour in June and July, 2016. "The specific strain found in ill consumers, the aforementioned flours, and the food samples were all confirmed by use of whole-genome sequencing."
"According to the U.S. Food and Drug Administration, flour—which derives from a grain that originates in the field—is not usually treated to kill any possible presence of bacteria. This means that if animal feces comes into contact with the grain, it is still harvested and made into flour. This is why proper cooking methods such as baking, frying and roasting are so important—these methods will kill bacteria, thus preventing illness."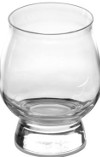 Libbey Glass Recalls Bourbon Glasses Due to Laceration Hazard
November 29, 2017: The CPSC:
Libby Bourbon Taster Glasses have been recalled because the glasses can break during normal use, posing a laceration hazard.
This recall involves 8 oz. Bourbon Taster Glasses. The glasses are made of clear, colorless glass and measure about 3 7/8 inches tall. The glasses have one of three logos laser-etched on the bottom of the glass: "Kentucky Bourbon Trail," "Kentucky Bourbon Trail Craft Tours" or "SIV". The glasses were sold in boxed sets of four glasses and also sold individually.
Sold At: Libbey outlet stores in Shreveport, Louisiana and Toledo, Ohio, Total Wine stores nationwide, various distillery gift shops, commercial customers for use in restaurants, and online at libbey.com, iwawine.com and kybourbontrailshop.com from May 2017 through October 2017 for between $20 and $25 for the four-piece set, and $6 for the glass sold individually.
Consumer Contact: Libbey Glass at 800-982-7063 between 8 a.m. and 5 p.m. ET Monday through Friday or online at www.libbey.com and click on "Product Recall" for more information.
Legal fight starts for Belgian kashrut
November 30, 2017 from thejc.com
"A ban on shechita in Belgium is being legally challenged by the country's Jewish community."
"Earlier this year the parliaments of the country's two main regions, Wallonia and Flanders, passed laws to outlaw religious slaughter, covering both kosher and halal meat."
"Wallonia unanimously voted to do so in May while Flanders, home to half of the country's Jewish community and the majority of kosher facilities, followed suit in July."
"The Belgian Federation of Jewish Organizations, known by its French initials CCOJB, submitted the lawsuit against the Walloon decision yesterday." "A similar lawsuit may be filed against the Flanders legislation in early 2018."
"Denmark abolished an exemption that allowed religious groups to circumvent restrictions on the slaughter of any animal that was not previously stunned, creating a total ban in the country."
---
Why Kosher Butchers in Western Europe Are Preparing to Close Shop
November 28, 2017 from VirtualJerusalem
Kosher butchers in France "have been suffering both from declining revenues due to emigration from France by Jews fearful of jihadist violence and anti-Muslim measures targeting the ritual slaughter of animals."
"In Holland, the viability of the country's only kosher slaughterhouse, Slagerij Marcus, and its meat shop are under threat from a new deal signed in July by the government with the Jewish community.""The measure limits the production of kosher meat to local consumption, a stipulation that Loonstein says amounts to an export ban that may render the business nonprofitable."
"In Belgium, meanwhile, legislation was passed this year in two of the federal kingdom's three regions — including Antwerp's Flemish region, with its predominantly haredi Orthodox Jewish community of 18,000 – that starting in 2019 bans all slaughter performed without first stunning the animal."
"Slaughter without stunning is now illegal in five European Union member states – Sweden, Denmark, Finland, Lithuania and Slovenia — as well as three other non-EU countries in Western Europe: Norway, Switzerland and Iceland. EU members Austria and Estonia enforce strict supervision of the custom that some Jews there say make it nearly impossible."
In France many meat products are now labeled that they come from an animal that has been stunned before slaughter. This has eliminated a good part of the market for the parts of the animal that is not used for kosher. Muslims acceptance of post-cut stunning would end the kosher meat industry in France.
Greek Police Arrest 7 For Selling Bogus Olive Oil
November 27, 2017 from FoodManufacturing
"A Greek prosecutor on Sunday charged seven people for fraudulently selling large quantities of adulterated sunflower oil as olive oil in Greece and abroad."
"They were found operating a workshop where they added a dye to turn the yellow sunflower seed oil into a green hue resembling olive oil."
"The adulterated oil was sold in five-liter (1.32-gallon) cans, off-market, to Greek consumers and exported, in one-ton pallets, mainly to Germany."
"The product was peddled as "extra-virgin olive oil, straight from the producer." Its domestic price was 12-15 euros ($14.30-$17.90) per five-liter can, compared to the retail price of 26-30 euros ($31-$35.80) for the real thing."
Kosher Meals Are Starting To Make A Comeback On Domestic Flights
November 7, 2017 from DansDeals
"Kosher meals, or KSML in airline speak, can be a hit or miss, " The article mentions from where and what airlines one can get a kosher meal. Kosher meals are available on overseas flights and on some long distance domestic flights with flighing in a premium class.
Ed. note: Availablity of meals can be spotty, so always pack your own food
Polish lawmakers draft bill to ban non-stun slaughter
November 22, 2017 from GlobalMeatNews
Poland's ruling Law and Justice Party (PiS) has introduced a draft bill to ban non-stun slaughter. Meat industry associations are objecting since this will hurt Poland's meat exports to the Middle East. About 80% of Polish meat production is intended for foreign markets. About 30% of their production goes to halal and kosher meat. Poland's average beef consumption is only about 1.5kg per year.
UK MPs vote that 'animals can't feel pain or emotion' as part of Brexit bill
November 20, 2017 from metro.co.uk
"MPs have voted to reject a bill that recognises that animals feel pain and emotion."
"Affecting the EU Withdrawal Bill, the clause would have enshrined into UK law the recognition that animals feel pain and emotion, an admission currently covered by EU law."
"Some 80 per cent of animal welfare legislation currently comes from the EU but after March 2019 European law will no longer apply in the UK."
"While most EU law relating to animals will be automatically brought over into UK law, this will not apply to the recognition of sentience."
"During a debate in parliament the Government said animal sentience is covered by the Animal Welfare Act 2006."
Animal activists are very unhappy with this action.