THIS SECTION IS FOR NEWS AND INTERESTING STORIES RELATED TO FOOD, NUTRITION AND FOOD PROCESSING. THEY ARE NOT NECESSARILY RELATED TO KOSHER BUT MAY BE OF INTEREST TO THE KOSHER CONSUMER, MANUFACTURER OR MASHGIACH.
The following information is from the FoodNavigator.com on March 27, 2015.
A New York law regulating nondairy coffee whiteners by requiring them to operate as a dairy, has been applied to a company making "milk" from nuts. "Plant based food and beverage manufacturers need to know the standard of identity for their products based on what they call them'"
The following product safety alert is from the CBS News on March 23, 2015.
Kansas wheat farmers are funding research to breed a gluten-free wheat variety. "The research, which began in July at the Wheat Innovation Center in Manhattan, Kansas, is still in its early stages, with researchers extracting proteins from seeds of various varieties of wheat. Miller has yet to begin work combining the proteins with antibodies produced by the human immune system to test for reactions."
The project may end up with a less toxic wheat product that isn't completely safe for all celiac disease patients but may be useful for some.
The following product safety alert is from the CPSC on March 17, 2015.

"A class-action lawsuit was filed against 28 California wineries—including the creators of Trader Joes' Charles Shaw (a.k.a. "Two-Buck Chuck"), Sutter Home's, and Franzia, Beringer, and Cupcake—alleging that some varietals of their wines contain dangerously high levels of arsenic. According to the complaint, three independent laboratories tested the wines and found that some contained levels of arsenic "up to 500% or more than what is what is considered the maximum acceptable safe daily intake limit. Put differently, just a glass or two of these arsenic-contaminated wines a day over time could result in dangerous arsenic toxicity to the consumer." Two of the wines tested was Mogen David Concord and Mogen David Blackberry Wine.
The following product safety alert is from the CPSC on March 17, 2015.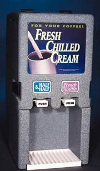 CreaMiser refrigerated creamer dispensers have been recalled because a relay inside the creamer dispensers can overheat, posing a fire hazard.
This recall involves CreaMiser refrigerated coffee creamer dispensers for commercial use with model numbers 200, 210 and 400, digital thermometers and certain serial numbers. The plastic dispensers were sold in the following colors: black granite, gray granite and sand. Models 200 and 210 have two creamer dispenser stations and model 400 has four creamer dispenser stations. Model, serial number and "CreaMiser Products Corporation" are printed on a white sticker or metal name plate on the back of the dispensers.
| | |
| --- | --- |
| Model numbers | Serial numbers |
| 200 | CP200-02001 through CP200-05151 |
| 210 | CP210-00001 through CP210-01925 |
| 400 | CP400-02001 through CP400-05500 |
Incidents/Injuries
There have been seven incidents with the recalled creamer dispensers, including two fires at repair facilities and five units that had melted digital thermometers. No injuries have been reported.
Owners should immediately unplug the recalled creamer dispensers, remove them from service and contact CreaMiser for a free repair.
Sold at distributors nationwide to convenience stores, quick-serve restaurants, hospital and workplace cafeterias, college food service facilities and hotels and motels from January 2001 through November 2003 for about $990 for the two dispenser models and about $1,235 for the four dispenser models.
Manufacturer(s)
CreaMiser Products Corp., of Phoenix, Ariz., now owned by WhiteWave Foods, of Broomfield, Colo.
Consumer Contact: CreaMiser at (800) 905-3366 from 7:30 a.m. to 4:30 p.m. MT Monday through Friday or online at www.creamiser.com and click on "CreaMiser Refrigerated Creamer Dispensers Recalled by WhiteWave" below the menu on the left side of the home page for more information.
The following product safety alert is from the CPSC on March 11, 2015.

Urban Outfitters Recalls Teacups Due to Fire Hazard : The tea cups are mislabeled as microwave safe. If microwaved, the gold paint accents on the teacups can spark, posing a fire hazard.
This recall involves four styles of "Cheeky" six-ounce ceramic teacups. The cups have floral motifs with gold painted accents and have four "cheeky" phrases, such as "booze" and "more whiskey please," painted on the inside or outside rim of the cup. "Dishwasher Safe," "Microwave Safe" and "Made in China" are printed on the bottom of the cup.
Consumers should immediately stop using the recalled teacups and contact Urban Outfitters for instructions on returning the product for a refund.
Consumer Contact: Urban Outfitters at (800) 282-2200 anytime, or online at www.urbanoutfitters.com and click on "Cheeky Teacup Voluntary Recall" for more information. Consumers can also email the firm at service@urbanoutfitters.com.
The following news is from the Food Saftety News on March 4, 2015.
Half the FDA recalls in the last quarter of 2014 were for undeclared allergens and, for the second consecutive quarter, more than 80 percent of FDA food recalls were classified as Class II events, meaning there was no immediate threat to public health." "The number of meat, poultry and egg recalls during the final quarter of 2014 was the highest level experienced since the first quarter of 2012. During the final period, 31 companies were involved in a total of 31 recalls, with the total volume reaching 2.1 million pounds, which was 2.5 times more than during the previous quarter."
In "Europe, where 2014 saw more significant rises in food recalls and notifications. It marked a 14-percent increase in such activity for the final period of 2014. The top five countries of origin for European food recalls were Turkey, India, Poland, France and China, with fish and fish products being among the most frequently recalled products." This is important for everyone, since there is a world-wide food market.
The following news is from the Foodmanufacturing.com on March 4, 2015.
An FDA study of almost 2,000 dairy farms found less that one percent of the total samples showed illegal drug resides.
FDA said 11 of the samples from the group with previous violations showed illegal levels of drug residue and four from the control group showed illegal residue. Flynn said the illegal drug residues found in the study were from unapproved drugs, so any level is illegal. The agency said the study was blind, so no violations would be reported.
The following news is from the MarketWatch on March 4, 2015.
The Hain Celestial Group has acquired the remaining 80% of EK Holdings and its wholly-owned subsidiary, Empire Kosher Poultry. The purchase price for the remaining approximately 80% of Empire was $57.6 million, which includes net debt that was repaid at closing. "In May 2010 Empire purchased Kosher Valley®, the first brand of certified kosher antibiotic-free, vegetarian fed and humanely raised all natural branded chicken and turkey products, from Hain Pure Protein Corporation ("HPPC") at which time HPPC received a 19% interest in Empire."
The following product safety alert is from the FoodManufacture.uk on February 25, 2015.
Spices can be contaminated by fraud or cross contamination. Spices come from a long supply chain with many opportunities for cross-contamiation or fraud. A British company had almond contamination in cumin and paprika and an American company had peanut contamination of cumin.
The following product safety alert is from the CPSC on February 24, 2015.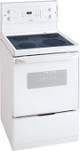 Sears Kenmore 24-inch electric ranges has been recalled because the heating element can fail to properly adhere to the cooktop, posing an electrical shock hazard to consumers.
This recall involves Sears Kenmore 24-inch wide freestanding electric ranges with model number 790.90152 with serial numbers from NF408 through NF424 and model number 790.90153 with serial numbers from NF408 through NF427. The ranges have smooth cooktops and are white or black with stainless steel accents. The model and serial numbers are located on the bottom right frame of the range inside the storage drawer.
Consumers should immediately stop using and unplug the recalled electric ranges and contact Sears to schedule a free inspection and repair if necessary.
Sold at Sears and Kmart stores nationwide from April 2014 through October 2014 for between $650 and $860.
Consumer Contact Sears toll-free at (888) 281-3915 between 6 a.m. and 10 p.m. CT Monday through Saturday, or between 7 a.m. and 10 p.m. CT Sunday or online at www.sears.com and www.kmart.com and click on Product Recall for more information.