The following Mexican Passover information is from Kashrut Maguen David on January 21, 2015 and translated by google translate.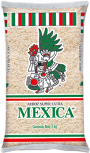 Están autorizados para Pésaj los siguientes arroces solo si están empacados por Comercializadora de Granos Patrón.
MORELOS
PATRÓN MEXICANO
EL PATRÓN MEXICANO
CAMPO DORADO
PREVIA REVISIÓN DE TRES VECES.
Translation: The following rices are authorized for Pesach only if they are packaged by Grain Trading Pattern.
MORELÓS
PATRÓN MEXICANO
EL PATRÓN MEXICANO
CAMPO DORADO
Check three times.
The following Passover alert is from the OU on February 4, 2015.

Mehadrin Pareve Ice Cream Cones, Mehadrin Dairy & Ice Cream, Elizabeth NJ: The Orthodox Union certifies Mehadrin Ice Cream Cones. One of the Pareve varieties was mistakenly labeled with an OU P symbol next to the word Pareve. This product is pareve but not kosher for Passover. Corrective actions have been implemented.
The following Passover alert is from the the OK Kosher Certification on February 2, 2015.

Fresh Direct freshly ground smooth peanut butter and freshly ground smooth almond butter mistakenly bears the OK-P kosher symbol. The Fresh Direct website correctly lists these products as OK pareve certified for year round use. This product is kosher pareve, but is NOT kosher for Passover.
The following Passover alert is from the the CRC(Central Rabbinical Congress) and the OU in response to a reader's question on January 28, 2015.

Oneg Viennese Crunch White Family Pk is certified by the CRC and the OU year-round with a CRC and an OU symbol and for Passover with an CRC-P and OU-P symbol. Some of the year round product was mistakenly labeled with an CRC-P and OU-P symbol. The mislabeled product has been withdrawn from the marketplace.
THE ALERTS THAT ARE BELOW THIS ARE FROM 2014. SOME OF THESE PRODUCTS MIGHT BE AROUND DUE TO A LONG SHELF LIFE OR THE PROBLEMS INVOLVED ARE STILL RELEVENT.
The following Passover information is from COR Twitter Feed on April 8, 2014.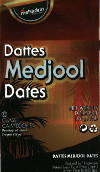 Getting a lot of calls about Kosher for Pesach dates. Dattes Medjool Dates from Israel are KFP. Available at Costco in GTA.
The following Mexican Passover alert is from Kashrut Maguen David on April 7, 2014 and translated by M Basker-Seigel.
Se autoriza la Bebida Snapple: Te sabor Jazmín Durazno, como Mehadrin/Parve, no para Pésaj.
Translation: Jazmin peach flavor Snapple is pareve Mehadrin but not Pesach certified.
Los productos vendidos en la sección de Pésaj de las tiendas Super Emet deben ser revisados individualmente por el cliente para asegurar que estén supervisados para P&eacutesaj.
Products in the pesach section of the Super Emet supermarket must be individually checked
Los siguientes productos de la venta de Pesaj contienen kitniot:
Salsa chipotle Eva
Puré de tomate Del Fuerte (excepto el que tenga la inscripción "KMD74" junto al número de lote, el cual no contiene kitniot). Crema de cacahuate.
These products have Kitniot:

salsa chipotle Eva
Del Fuerte tomato sauce unless it has this code: KMD74.
La Morena strips
-peanut butter
The following Passover advisory is from the OU on April 7, 2014.
Strauss Dairies' Milky puddings with the OU-D symbol are certified by the Orthodox Union for year round use only and not for Passover. Rabbanut Nahariya certifies this product as kosher for Passover for those who consume Kitniyot on Passover.
The following Passover alert is from the Koshequest.org on March 19, 2014.
The Star K states:
"Raw, whole or chopped nuts (i.e. almonds, walnuts etc.) that have no preservatives or other additives (BHT, BHA etc.) in corn oil are approved for Passover. If the label states that it is processed in a plant that processes Kitniyos or Chometz, then it requires a reliable Hashgacha for Passover. Raw nuts, however should not be purchased from a bin, only packaged.
Note: Many consider peanuts as Kitniyos, which are not permissible (to Ashkenazim and some Sephardim) on Pesach. Dry roasted and ground nuts DO require reliable Passover certification".
The following information on nuts is from the OU in response to a question regarding Kirkland raw nuts (4/2/2014) & all OU certified raw nuts (4/4/2014): "Raw nuts in their shell do not require Passover certification. Shelled nuts that list BHA or BHT (preservatives) in the ingredients require special Passover certification. They are sprayed on the nuts using corn derivatives (kitniyot).
The trace warning, shouldn't affect its status.
Note: valid for Passover 2014 only"