The following information is from the BBC posted on April 16, 2013.
Mislabelled fish slip into Europe's menus. Cheap fish is being substituted for expensive fish without the consumer knowing. Moreover, new varieties, never before consumed, are being detected in fish dishes. Research reveals that 7% of cod and haddock in fish and chips, turn out to be cheaper fish substituted to cut costs. In the Republic of Ireland, a similar study of samples bought in Dublin restaurants, shops and supermarkets revealed that a quarter of products labelled as cod or haddock were in fact completely different species Dr Stefano Mariani , a biologist at the University of Salford in the UK found that in Britain and Ireland that cod was being substituted with cheaper fish like pollock and Vietnamese pangasius, which is farmed in estuaries in South-East Asia. (ed note: Vietnamese pangasius is a catfish that is not kosher).
The following information is from the US Department of Justice /a> and NY Times posted on April 13,2013.
Approximately $1 Million worth of food products seized by the FDA from V.I.P. Foods, Inc.'s Ridgewood, NY facility on March 19, 2013 because of rodent infestation. The VIP plant was inspected on October 25 and inspectors "observed over 1,200 rodent excreta pellets, at least 4 live and dead mice, and rodent-gnawed containers of food," as well as rodent urine stains on and around foodstuffs". 'when inspectors returned in February, after being told the problems were fixed, the inspectors found the same problems. The government suit seeks forfeiture and condemnation of the adulterated food products.
VIP Foods is a is a manufacturer, warehouse, and repacker of various formulated dried mixes and bases such as chicken soup base, blueberry muffin mix, pancake mix, and flavored mashed potatoes. V.I.P.'s products are distributed under various names including V.I.P. Foods, VIP Foods, and KoJel. V.I.P. also distributes products under private label.
The following news the JTA on April 8, 2013.
Poland to run out of kosher meat in a month:
The status of ritual slaughter in Poland became unclear in November when a Polish court ruled that the government had acted unconstitutionally with its 2004 regulation exempting Jews and Muslims from stunning animals before slaughtering them, as their faiths require. The Jewish community and some legal experts say kosher slaughter remains protected by another law, the 1997 Act on the Relation of the State to the Jewish Communities in Poland, which states that ritual slaughter may be performed in accordance with the needs of the local Jewish community.
"Poland's Agriculture Ministry has said it will work to enshrine ritual slaughter in Polish legislation this year that is designed to streamline the way that Polish procedures correspond with European Union Regulation 1099, that went into effect in January. Regulation 1099 requires that animals do not experience "unnecessary suffering." The EU has said individual countries will have discretion on whether to allow or ban ritual slaughter, however.
"But ritual slaughter currently remains illegal. Polish prosecutors began investigating reports of the March 12 kosher slaughter of a cow in the northeastern town of Tykocin after hearing about it from a county veterinarian in Bialystok."
---
The following news the Reuters on November 30, 2012.
The Polish Agriculture ministry is planning on preparing new legislation to ensure the continuation of kosher and halal slaughter without stunning. The court ruling (see below) caused a major international outcry.
The following news the JTA on and Yeshiva World on November 27, 2012.
Poland's Supreme Court ruled Tuesday that Jewish and Muslem ritual slaughter of animals, was illegal. Poland's chief prosecutor turned to the Constitutional Court in June at the behest of animal rights groups.
Poland enacted legislation to allow ritual slaughter in 2004, the year the country entered the EU.
A 1997 law had banned slaughter without the prior stunning of animals, on humane grounds.
Both Jewish and Muslim clerics insist stunning is inconsistent with the rules of their faiths.
The Constitutional Court's ruling appeared largely symbolic, as it enters into force on January 1, the same day it is over-riden by a European Union directive setting common rules for the production of kosher and halal meat across the 27-nation bloc. However this law allows individual countries discretion on whether to apply these rules.
The Polish agriculture ministry, that has provided licenses to 16 slaughterhouses to carry out the ritual, says the practice is sanctioned by the European Union regulations.
The following safety alert from the a>CPSC, on April 2, 2013.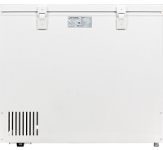 Haier America expands its recall of chest freezers due to fire hazard. A capacitor in the freezer's circuitry can overheat, posing a fire hazard. This recall involves the Haier® models HNCM070E with 7.0 cubic foot capacity and ESNCM053E with 5.3 cubic foot capacity, and Black & Decker® model BFE53 with 5.3 cubic foot capacity white chest freezers. "Haier" is printed on the upper-left corner of the freezer, or "Black & Decker" is printed on the front upper-right corner of the freezer. "Haier" or "Black & Decker," the model number, the unit's serial number and other information are printed on a rating label at the top center of the back of the freezer. The recalled Black & Decker model BFE53 freezer also has a label adjacent to the rating label with the UPC number 896603002660 printed on it.
Freezers with serial numbers beginning with the following numbers are recalled:
Haier Model HNCM070E

Haier Model ESNCM053E

Black & Decker Model BFE53 with UPC896603002660

0907

1001

0907

1001

0907

1001

0908

1002

0908

1002

0908

1002

0909

1003

0909

1003

0909

1003

0910

1004

0910

1004

0910

1004

0911

0911

1005

0911

1005

0912

0912

1006

0912

1006

1007

1007
Consumers should immediately unplug their freezer and contact the company to schedule an appointment for a free repair to the freezer.
Haier model HNCM070E was sold by regional and local retailers nationwide and online at Amazon.com, Walmart.com and other online retailers from September 2009 through October 2011 for between $180 to $200. Haier model ESNCM053E was sold primarily on Amazon.com and other online retailers from February 2010 through March 2013 for between $200 to $290. The Black & Decker model BFE53 was sold exclusively at Walmart nationwide and at Walmart.com from September 2009 through September 2010, for about $150.
Consumer Contact: Haier America; toll-free at (877) 878-7579 from 8 a.m. to 8 p.m. ET any day, or online at www.haieramerica.com and click on Product Recalls for more information.
The following news story is from the Dairyreporter.com on April 2, 2013.
Black Cow Vodka is now being produced in the UK as a pure milk vodka. It is made by fermenting whey which is derived from cheese production.
The following news story about food adulteration from the FoodManufacturing.com on March 28, 2013.
Pomegranate and cranberry juices have become popular in recent years because of their antioxident content. "Most pomegranates are grown in Iraq, Syria and Iran stretching north through to a number of the southern, former Russian states such Georgia and Armenia. All of these countries have had their own problems in the recent or near recent past, with suspicious food products being one of them. Recent data suggests a very high percentage of adulterated pomegranate juice is coming from this region." The article suggests that UV/Vis spectroscopy can be used to determine if pomegranate juice is adulterated.
The following safety alert from the CPSC on March 28, 2013.

BabyHome USA recalls high chairs due to strangulation hazard. BabyHome USA recalls high chairs due to strangulation hazard. This recall includes Eat model high chairs in red, black, green, purple, navy, orange, and brown. The model number BH2104 is located on a label on the back of the high chair. The word "babyhome" is printed on one leg of the chair and the word "eat" is printed on the opposite leg of the chair. The high chairs have a nylon fabric seat with a plastic tray and metal frame. The high chairs measure about 36 inches high and 24 inches wide. There is a printed white "babyhome" logo shaped like a backwards letter "h" on the seatback. The recalled high chairs have lot numbers: BH00301/01-2012, BH00303/07-2012, BH00304/09-2012 and BH00304/09-2012. The lot numbers are located on a sticker affixed to the bottom of the footrest.
Consumers should stop using the high chairs immediately and contact BabyHome USA to receive a free crotch restraint repair kit. Consumers can call BabyHome USA Inc. toll-free at (888) 758-5712 from 9 a.m. to 5 p.m. ET Monday through Friday, or online at www.babyhome.es and click on "Eat Recall" for more information.
This product was sold at Juvenile product stores nationwide including USA Baby, Magic Beans and RC Willey and online at Amazon.com, Babiesrus.com and Diapers.com from March 2012 through February 2013 for about $150.
The following safety alert from the CPSC on March 7, 2013.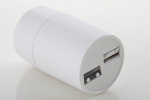 Pampered Chef is recalling Garlic Slicers due to laceration hazard. A blade on the garlic slicer can unexpectedly dislodge during use, posing a laceration hazard to the consumer.
This recall involves The Pampered Chef garlic slicers sold individually and with a garlic peeler. The garlic slicers were sold under product numbers 1113 (individual) and 2578 (set). The two-piece white plastic, tube shaped slicer measures 2 ¼ inches by 3 ½ inches and has two blades on the end. "The Pampered Chef" is engraved on the top cover.
The Garlic Slicers were sold by The Pampered Chef independent consultants nationwide and online at www.pamperedchef.com from January 2009 through July 2011 for about $14 for the individual garlic slicer and $20 for the set.
Consumer can contact The Pampered Chef at productalert@pamperedchef.com or tollfree at (877) 917-2433 anytime. To speak with an operator, consumers can call between 7 a.m. and 11 p.m. CT Monday through Friday, 8:30 a.m. and 4:30 p.m. CT Saturday. Consumers can also visit the company's website at www.pamperedchef.com and click on the "Product Alert" tab for more information.
This product was imported by Leifheit International USA, Inc., Melville, New York from China.
The following safety alert from the CPSC on February 27, 2013.

Jerdon Style LLC, Richardson, TX, is recalling One-Cup Coffeemakers because the coffeemaker can overheat, posing fire and burn hazards to consumers.
This recall involves Jerdon Style model CM12B one-cup coffee makers, with date code 1217. The coffee makers are black and have an oval, red indicator light above the on/off switch. The coffee maker brews a single, eight to 12-ounce cup of coffee. The phrases "FIRST CLASS" and "JERDON" are printed in white letters on the front of the product. The model and date code are imprinted on a nameplate located on the bottom of the coffeemaker.
This product was sold at Hotel/motel product suppliers and major online retailers from July 2012 to January 2013 for between $15 and $26.
Consumer can contact Jerdon Style; at (800) 223-3571, from 8:30 a.m. to 4:30 p.m. CT Monday through Friday, or online at www.jerdonstyle.com and click on "Recall Information" at the bottom of the page for more information.
The following news from Justice.gov on February 21, 2013.
"Five individuals and two domestic honey-processing companies have been charged with federal crimes in connection with a U.S. Immigration and Customs Enforcement (ICE) Homeland Security Investigations (HSI)-led investigation surrounding illegal importations of honey from China.
The charges assert that the Chinese-origin honey was misdeclared as other commodities upon importation into the United States and transshipped through other countries to evade anti-dumping duties. Altogether, the seven defendants allegedly evaded anti-dumping duties totaling more than $180 million.
In June 2011, an HSI undercover special agent assumed the role of the director of procurement at Honey Holding I Ltd., which by then was cooperating with the investigation. Honey Holding, doing business as Honey Solutions, of Baytown, Texas, and Groeb Farms Inc., of Onsted, Mich. two of the nation's largest honey suppliers have both entered into deferred prosecution agreements with the government. Honey Holding has agreed to pay $1 million and Groeb Farms has agreed to pay $2 million in fines. Both companies have also agreed to implement corporate compliance programs as part of their respective agreements.
The individual defendants include three honey brokers, the former director of sales for Honey Holding, and the president of Premium Food Sales Inc., a broker and distributor of raw and processed honey in Bradford, Ontario. In December 2001, the Commerce Department determined that Chinese-origin honey was being sold in the United States at less than fair market value, and imposed anti-dumping duties. The duties were as high as 221 percent of the declared value, and later were assessed against the entered net weight, currently at $2.63 per net kilogram, in addition to a honey assessment fee of one cent per pound of all honey.
In 2008, federal authorities began investigating allegations involving circumventing anti-dumping duties through illegal imports, including transshipment and mislabeling on the supply side of the honey industry. The investigation resulted in charges against 14 individuals, including executives of Alfred L. Wolff GmbH and several affiliated companies of the German food conglomerate. The defendants were charged with allegedly evading approximately $80 million in anti-dumping duties on Chinese-origin honey. Authorities seized and forfeited more than 3,000 drums of honey that illegally entered the United States.
The second phase of the investigation, announced today, involves allegations of illegal buying, processing and trading of honey that illegally entered the United States on the demand side of the industry. Some of that honey was adulterated with antibiotics not approved by the Food and Drug Administration (FDA) for use in honey. None of the charges allege any instances of illness or other public health consequences attributed to consumption of the honey. The investigation is continuing."